Counselling in Creswick, VIC
Bloom Well-being
Clinical Social Work/Therapist, AASW
Verified
Do you feel overwhelmed or are you finding it difficult to cope? Part of being human and living life, means that there are times when we need extra support, but it isn't always easy to reach out. Other times it's hard to reach out because we've experienced things so painful and traumatic that it feels like you will never be understood. This often leaves us feeling unworthy, not good enough and unsafe and burdened with a pain that can never be shared.
0477 110 953 x61
Creswick,
VIC
3363
& Online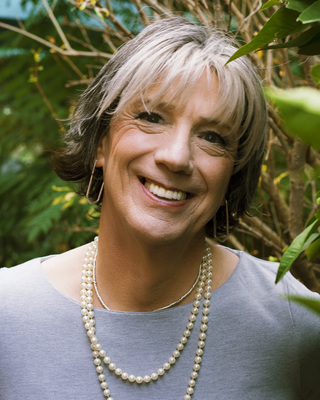 Grace Lee
Counsellor, PACFA
Verified
2 Endorsed
I have extensive experience working with trans, gender diverse and non-binary people. I support those exploring their gender identity, as well as helping with social and medical transition. I have helped many individuals come out to family and friends, and I work with partners and parents of trans and gender diverse individuals. In addition, I also work with those who have suffered a significant loss in their lives, who may be grieving the loss of a partner, child, parent or close relative due to illness, accident or suicide. I strive to provide a safe space for you to explore your feelings and find the support you need.
(03) 6120 6305
Creswick,
VIC
3363
& Online
Bloom Well-being
Clinical Social Work/Therapist, AASW
Verified
1 Endorsed
I am passionate about supporting individuals to overcome challenges by developing personal insight, strategies and tools so they can move forward with positive change in their lives. I meet clients where they are without judgement, with a client centred and trauma-informed approach. My sessions often incorperate natural elements and ecotherapy to re-align, find balance and connection in life. I also use a narrative approach and ACT (acceptance commitment therapy) in my sessions.
(03) 4328 7180 x61
Creswick,
VIC
3363
& Online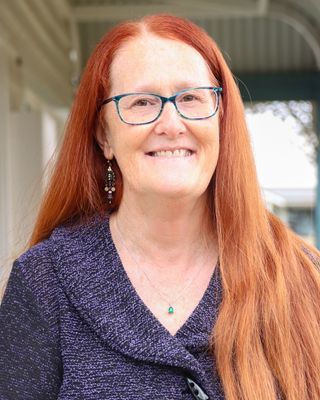 Patti Dainton
I am passionate about journeying with people at all ages and stages of their lives, to increase their capacity and create change in themselves and to find joy and growth in their lives. I work from a trauma informed viewpoint, that incorporates family, to ensure person-centred, relationship-focussed therapy. I have also undergone additional training in Havening. I am also comfortable working with personal spirituality and understands the significance and role of spirituality within lives.
(03) 4328 0288
Creswick,
VIC
3363
& Online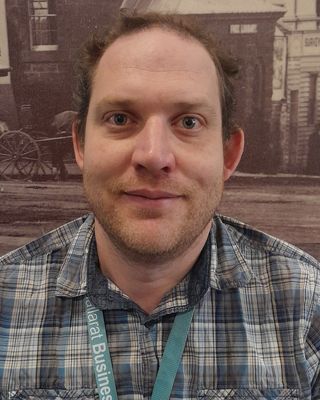 Boundless Minds Therapy
Psychologist, PsyBA General
Verified
1 Endorsed
Hi, I'm Jordan and I am a registered Psychologist located in Ballarat, Victoria. I work with people over the age of 16 in enhancing the quality of their life, from boosting their confidence, building healthier relationships to finding more meaning and purpose in their lives. Supporting people to achieve their mental health goals by empowering them to overcome personal challenges and build resilience is something I'm passionate about.
(03) 4327 9375
Office is near:
Creswick,
VIC
3363
& Online
Waitlist for new clients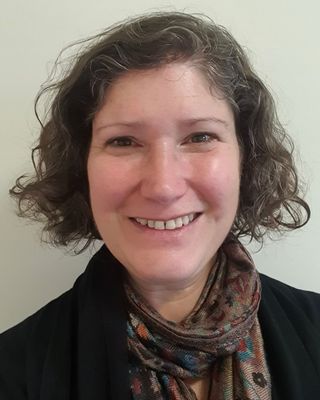 Freya's Farm: Animal Assisted Counselling
Clinical Social Work/Therapist, AASW
Verified
1 Endorsed
Hi, I'm Freya. I've been counselling for over 25 years, and a year ago started incorporating my animals (horses, dogs, cats) into my therapeutic practice. I work with all ages, and the people I work with are as unique as the issues they want to address. My clients are individuals, couples, and children. I have lived experience of neurodiversity (ASD, ADHD, Dyslexia, HSP) and consequently work with a lot of people who are neurodiverse themselves. My work focusses on understanding why we are the way we are, combined with techniques that foster change and growth, with the end goal of increased well being and resilience.
(03) 4320 5775
Office is near:
Creswick,
VIC
3363
& Online
Waitlist for new clients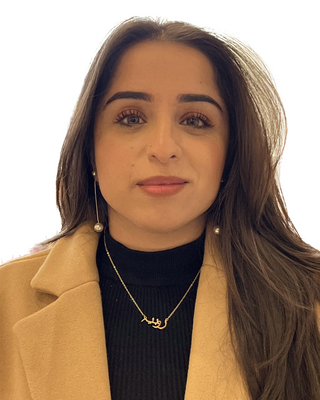 Zubia Jawed
Counsellor, ACA-L1
Verified
I am a registered Mental Health Counsellor. I have helped many clients feel validated and normalised in what they experience in life. I specialise in providing culturally sensitive therapy, addressing variety of topics including identity, belonging, gender roles, women's issues, managing societal, community and family expectations, discrimination, racism, and issues around migrants and refugees. I feel utmost contentment when I know I have made an individual feel worthy, validated, understood, and hopeful. Through incorporating our cultural roots in sessions, we can truly feel empowered and seen.
(03) 4328 3495
Office is near:
Creswick,
VIC
3363
& Online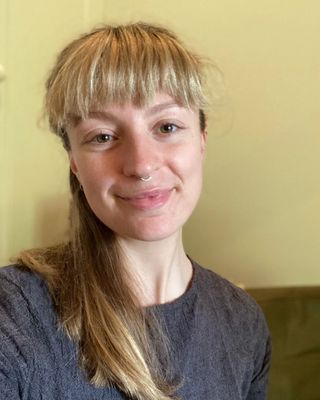 Marie Mirbach (The Present Place)
Psychotherapist, ACA-L2
Verified
Hi there, my name is Marie and I am passionate about helping my clients live more fulfilling lives and experience greater wellbeing. Whether you are experiencing specific life challenges (such as low mood, anxiety or disordered eating), wish to develop deeper self-understanding (for example in relation to your identity or sexuality), or want to experience more fulfilling relationships (friendships, partnerships or family-relations) psychotherapy is a powerful tool that can support your process.
(03) 4420 9044
Office is near:
Creswick,
VIC
3363
& Online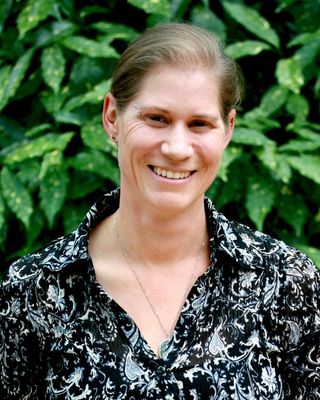 KIT Psychology - Michelle Maya
Counsellor, ACA-L1
Verified
Hello I'm Michelle. I am an ACA registered counsellor and ICF registered life coach. In my practice, I work alongside young people & adults to support them in navigating life's challenges, achieving desired improvements in their mental health, wellbeing, relationships and life circumstances. I have a gentle, compassionate nature and provide a comfortable, discreet space where my clients feel safe and supported to share, grow and connect with inner wisdom. My approach is intuitive, flexible and strengths-based, often solution-focussed and always person centred around an individual's unique interests, values and hopes for the future.
(03) 4320 5400
Office is near:
Creswick,
VIC
3363
& Online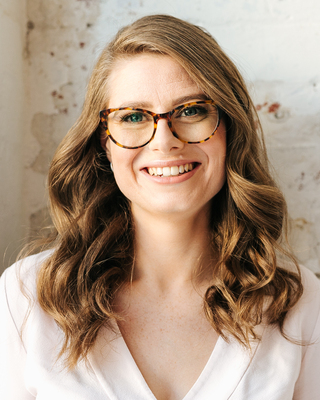 Woven Holistic Counselling
Woven Holistic Counselling provides a safe and compassionate space where clients feel they are a person beyond their symptoms. Christine works holistically to address root causes of mental health difficulties by weaving together her grounding in psychological science and counselling with other modalities, thereby expanding treatment options & allowing them to be tailored to the individual.
(03) 4320 5110
Office is near:
Creswick,
VIC
3363
& Online
Louise Grunwaldt Mental Health [LGMH]
Hello and welcome! My name is Louise Heap (Grunwaldt) and I reside in the beautiful regional Victorian town of Ballarat. I'm a Credentialed Mental Health Nurse who is passionate about helping to close the gap in mental health services available to people with complex conditions and committed to stamping out stigma associated with people fighting 'invisible' illnesses. I have 15 years of experience as a mental health clinician, providing care, support and treatment to adults and adolescents in acute and community settings. My approach is integrative, creative, flexible, family inclusive, person-centered and recovery focused.
(03) 4328 5553
Office is near:
Creswick,
VIC
3363
& Online
Bloom Well-being
Grace Lee
Bloom Well-being
Patti Dainton
Freya's Farm: Animal Assisted Counselling
Marie Mirbach (The Present Place)
Woven Holistic Counselling
More Therapists Nearby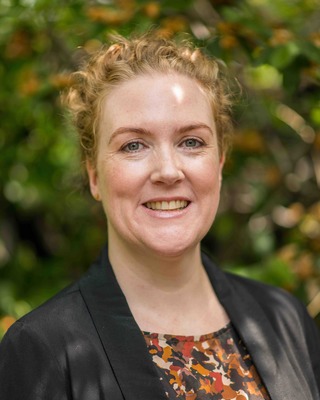 Jessica Price
Clinical Social Work/Therapist, MA, AASW
Verified
I am a Mental Health Social Worker, counsellor and psychotherapist. I practice from a holistic Gestalt perspective informed by trauma and attachment theories. I have a warm and caring approach, as I value the therapeutic relationship to provide a trusted and reflective space as a vehicle for change.
(03) 6118 7126
Footscray,
VIC
3011
& Online
---
See more therapy options for
---
How can I find a therapist in Creswick?
Search for nearby therapists or counsellors by inputting your city, town, or suburb; or postcode; or a provider's name into the search bar. From there, you can filter providers by the issues they treat, cost, insurance, gender, and other factors to find providers who are well-suited to your needs. To navigate between locations within the same country, enter a new city or postcode into the search bar.
Learn more about
how to find a therapist
.
Is online therapy a good option?
Therapy conducted
online
or over the phone can be just as effective as in-person therapy, as long as there is a strong alliance between the client and the therapist. To find a therapist who provides telehealth services to clients in your area, click "Online Therapy" on the directory homepage and search by your city or town or your postcode.
What's the difference between a psychologist, a therapist, and a counsellor?
Therapists, psychologists, and counsellors are all licensed mental health professionals. In many countries, psychologists have earned a doctoral degree. The terms "therapist" and "counsellor" are used somewhat interchangeably, but generally therapists offer longer-term, mental health care, while counsellors offer shorter-term care that may focus on one domain, such as marriage, career, or academic challenges.
What type of therapist is right for me?
Clients should consider factors such as insurance coverage and their primary reason(s) for seeking therapy to determine the type of professional best suited to their needs. Someone struggling with mental health challenges such as depression or anxiety, for example, may wish to seek out a clinical psychologist or therapist, while someone navigating career obstacles or marital upheaval may benefit from seeing a counsellor who can offer short-term, targeted support.
Is everyone in the Psychology Today Therapy Directory a licensed therapist?
The Psychology Today directory lists providers who offer legitimate mental health services to the public, including psychologists, psychiatrists, social workers, and counselors. Many have been licensed by the country where they practice; providers whose license or primary credential has been
verified by Psychology Today
are signified by a "Verified" symbol. Some clinicians or organizations provide services for which their state or country does not offer licenses, such as pastoral counselling. They may be selectively included without the "Verified" seal.
What type of therapy is right for me?
The
type of therapy
best suited to a particular individual depends on several factors, including their primary reason for seeking therapy, their preferred timeline (some therapy types last for a set number of sessions, while others are open-ended), and their personality and preferences—some may prefer a more structured approach. For many individuals, multiple types of therapy could provide a good fit.
Is online therapy cheaper than in-person therapy?
Many therapists charge the same amount for online therapy as they do for in-person therapy—though clients may still find this cost-effective if it cuts down on their transportation costs. Health insurance plans often offer equivalent coverage for online and in-person therapy; indeed, in many places, they are legally required to do so. Text-based or on-demand therapy apps may be cheaper than traditional one-on-one psychotherapy; however, the practice may be less effective and is not likely to be covered by insurance.