Caroline Winzenried
Counsellor, MA, PACFA
Verified
My work is trauma-informed and proudly
LGBT
-friendly.
If you're struggling with shame, anxiety, or existential concerns related to your religious background (whether you have left your religious community or are still happily a part of it), I'm here to help you move forward. Religion plays a huge role shaping our understanding of ourselves, our values, and the world around us. It can be a daunting but incredibly rewarding journey to open these ideas up for examination. My goal is to provide you with a safe, supportive space to explore, deconstruct, and create new understandings that feel true to who you are.
(03) 8203 5069
Boronia,
VIC
3155
& Online
The Healing Mind Hub
Psychologist, MPsych, PsyBA - Clin. Psych
Verified
Camila is the Principal Clinical Psychologist at The Healing Mind Hub and the Senior Clinical Psychologist at Aspect Clinic. Camila is a member of the Australian Psychological Society (APS) and is also a Credentialed Eating Disorder Clinician. Camila is interested in working with women and the
LGBTQIA
+ community aiming to provide her clients with a safe and inclusive environment. Camila is also experienced in working with clients aged 15 years and above who are experiencing life stressors, self-esteem difficulties, anxiety, depression, adjustment difficulties, social/emotional difficulties, and grief and loss.
0474 506 015
Office is near:
Boronia,
VIC
3155
& Online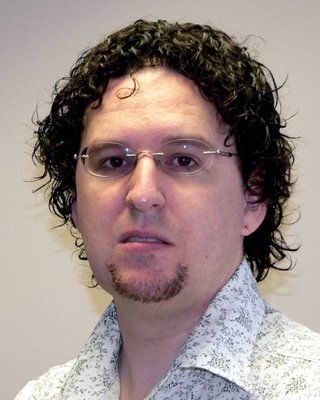 Tim Rose
With over 20 years' experience in the people helping field, including workplace critical incident; employee assistance program (EAP); 12-step recovery; peer education and support; and group facilitation. Tim is a caring and empathetic counsellor who journeys with people as they learn about themselves. Tim understands the many challenges life can bring and has significant lived experience over a range of issues including physiological trauma; depression; men's issues; relationships; miscarriage and infant loss; sexuality; and childhood sexual abuse. Tim works with clients to help them identify and move toward their preferred life.
(03) 9069 9627
Office is near:
Boronia,
VIC
3155
& Online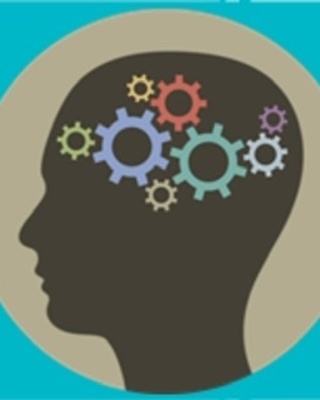 Autism Counselling
Counsellor, MA, ACA-L4
Verified
Autism Counselling is a group of 6 experienced therapists who deliver specifically tailored sessions to suit children, teens, adults , couples and families affected by Autism Spectrum Disorder. We are dedicated to helping individuals and families manage the specific challenges of ASD.
(03) 9071 0181
Boronia,
VIC
3155
& Online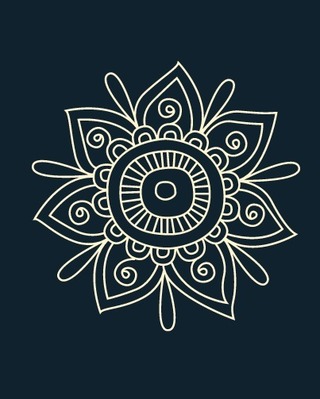 Melbourne Sandplay & Expressive Therapies
Psychotherapist, MA, ACA-L4
Verified
Melbourne Sandplay and Expressive Therapies provides a safe space for you to explore your inner psyche and find peace and healing through deep therapeutic engagement. Sandplay is the ideal mode to heal from trauma and find your own inner resources. Guided drawing also helps you engage your body "knowing" to guide you towards healing. I would be honoured to share your healing journey with you.
(03) 9864 1852
Boronia,
VIC
3155
& Online
Sivakahmy Thilagarajan
Counsellor, ACA-L2
Verified
For any individual attending counselling, it can be quite a vulnerable and challenging experience. My aim is to ensure that you feel comfortable and safe from the beginning and to demonstrate that in sessions there is no judgement nor negativity, but rather a collaborative approach towards the goals you want. This may include improving mood, self-esteem, motivation, coping styles or gaining understanding and awareness of your own mental health. Counselling for me is about unconditional support to ensure we are actively discussing aspects of your life that may be impacting you, with therapy tailored specifically to you.
(03) 8203 5013
Boronia,
VIC
3155
& Online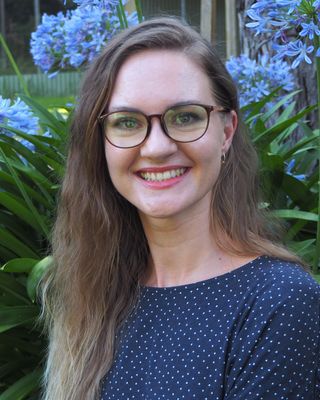 PS Counselling Services
Counsellor, ACA-L1
Verified
Hello! I am Paulina. As an integrative counsellor, I am passionate about helping individuals overcome a variety of psychological and emotional issues. My background in humanities and psychology, as well as my experience of living in multiple countries, has given me a unique perspective on the importance of addressing not only the mind but also the body and lifestyle habits in the healing process. My goal is to create a safe and non-judgmental space where clients can explore their feelings, thoughts, and behaviours, and work towards achieving a greater sense of self-awareness and well-being.
(03) 8203 5825
Boronia,
VIC
3155
& Online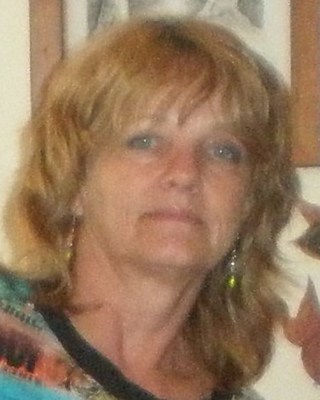 Mindfulness Matters
Clinical Social Work/Therapist, AMHSW
Verified
Feeling out of sorts? Relationships not working? People not understanding? Feeling alone? Wanting to change life, change relationships, change patterns of behaviour? I can assist you in clarifying your thought patterns and develop new strategies to enjoy positive and emotional wellbeing in your daily life including your relationship with others. Managing issues relating to Child abuse? Family violence? Sexual assault? Experiencing Post Traumatic Stress disorder that leaves you feeling confused, dissociated, angry, highly anxious or fearful? Together we can work through these issues and regain a sense of emotional wellbeing
(03) 8592 9256
Office is near:
Boronia,
VIC
3155
& Online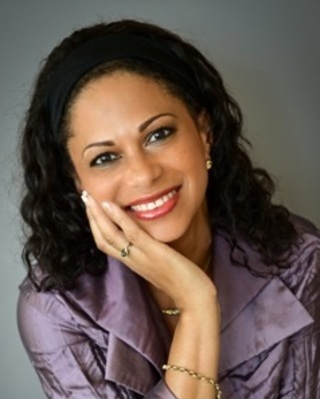 Jerty Richardson
Psychologist, PsyBA General
Verified
At Ultimate Success and Wellbeing Psychology, I deliver a range of services for children, adolescents, adults, couples, families and groups. These include anxiety, depression, psychiatric disorders, adjustment disorders, grief and loss, trauma, interpersonal conflicts, mediation, domestic violence Issues, critical incident stress management debriefing and anger and behaviour management. I have been registered as a psychologist for over 15 years and have held a variety of roles including managing a counselling and youth team as well as several mental health teams.
(03) 9864 1892
Office is near:
Boronia,
VIC
3155
& Online
12 Points Psychology
Psychologist, MPsych, PsyBA Endorsed
Verified
I like to focus my clinical work on helping my clients work out what's preventing them from getting on with what they want to achieve in life, and supporting them as they overcome those obstacles. Whether they're dealing with a clinical diagnosis like depression or anxiety, unhealthy relationship patterns or severe situational stresses. I strongly believe that whatever a client wants to work on, a trusting and collaborative therapeutic relationship is the most important factor in working towards positive change in any area of life and that's what I aim to provide.
(03) 9068 5907
Office is near:
Boronia,
VIC
3155
& Online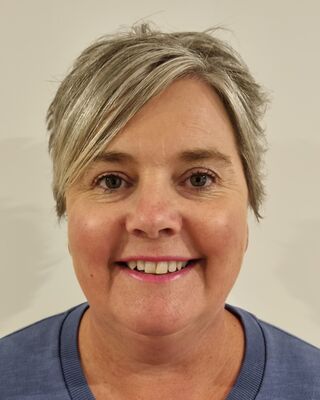 Peak Psychology Australia
Psychologist, PsyBA General
Verified
Nicole is a warm and compassionate therapist who is dedicated to empowering clients to gain insight into their behaviour to improve their mental health and wellbeing. She is a very practical psychologist who customises her treatment to the individual client. Nicole has experience working with adolescents, young adults and older adults experiencing a range of social and emotional challenges, complex trauma and mental health difficulties. Her clinical area of interest includes mood and anxiety disorders, borderline personality disorder, trauma related issues and post-traumatic stress disorder.
(03) 5905 7147
Office is near:
Boronia,
VIC
3155
& Online
---
See more therapy options for
---
LGBTQ+ Counsellors
Do LGBTQ-affirmative therapists receive special training?
Yes. Many therapists who practice LGBTQ-affirmative therapy have completed specialised training, either during their degree programme or as continuing education, to learn the core principles of affirmative therapy and how to best support their LGBTQ clients; some have received certifications in LGBTQ-affirmative therapy. Prospective clients should inquire as to a clinician's background and training to ensure a good fit.
Why might I want to see an LGBTQ-affirming or LGBTQ-friendly therapist?
Queer and gender-non-conforming individuals frequently experience bias and marginalisation in day-to-day life. Working with a therapist who understands these unique challenges, as well as accepts and affirms their identity, can help LGBTQ clients feel safe and supported during therapy—allowing them to better navigate their relationships, mental health, and anything else that they wish to explore during therapy. It is important to note that many therapists can be effective in their work with LGBTQ+ individuals, even in the absence of specific training or background knowledge. The most important component in therapy is the alliance between therapist and client, and this alliance can exist between individuals with very different backgrounds.
How can I find an LGBTQ-friendly therapist?
You may wish to inquire about a therapist's expertise with your specific challenges or concerns—depression, for example, or relationship strife—as well as their past experiences treating LGBTQ+ clients. Prospective clients may also ask whether a therapist has obtained additional training and/or certification in LGBTQ-affirmative techniques.
How can I inquire about a therapist's experience with LGBTQ issues?
Prospective clients should feel empowered to directly ask therapists whether they have received training or been certified in LGBTQ-affirming therapy; competent therapists will be happy to explain their educational background and preferred approach(es) to help a client find the best match for them. Clients may also wish to ask how a therapist has treated clients with their particular challenges in the past and what they expect treatment to look like.
Are all the therapists listed in the LGBTQ directory themselves members of the LGBTQ community?
While therapists may choose to disclose their sexual orientation or gender identity in their profiles, the LGBTQ directory features not only those who have shared this information but also those who assert specialised training or experience in providing support to queer individuals, couples or families.