Khalil Dolatyar
Psychologist, PsyBA General
Verified
I am a general psychologist and I work across life span with children, adolescents and adults for Private, Medicare and NDIS funded clients. My experience includes assessment, treatment and management of depression, anxiety, alcohol and drug abuse, marital discord, autism, ADHD, psychosis, interpersonal difficulties at workplace, and life stressors e.g. chronic illness, unemployment, financial loss, grief, and divorce, plus cognitive assessment for children and adults.
(02) 6189 2642
Hornsby,
NSW
2077
& Online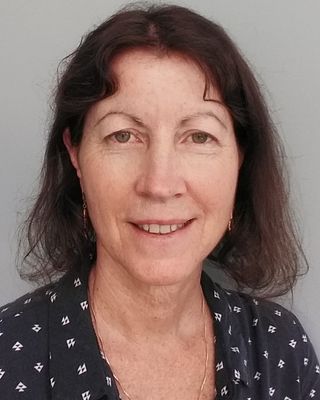 Wendy Schuster Counselling - Therapy Online
Counsellor, MC, CCAA
Verified
I provide individual counselling and psychotherapy online either short or long term as needed. I help people with emotional, relational, or psychological problems incl. anxiety, depression, self-esteem, grief and loss, anger, inner-conflict, recovering from abuse or trauma, negative patterns, or relationship issues. I work flexibly with clients creating a safe space to explore issues. I listen in a non-judgmental way, with empathy, understanding, and confidentiality.
0416 541 157
Hornsby,
NSW
2077
& Online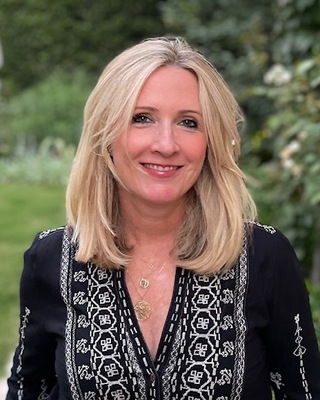 Thought Tree
Counsellor, MA, PACFA
Verified
Welcome to Thought Tree. People come to therapy for a wide variety of reasons. Perhaps you've not been feeling yourself or have been feeling sad or worried for some time. Maybe you are questioning the value of a relationship, or feeling stuck and missing a sense of meaning in your life. Maybe you just need someone to really listen. I provide a compassionate, non- judgemental space that allows for self-awareness, perspective and growth. My counselling is thoughtful and person centred meaning that you are actively involved in the process.
(02) 8403 0114
Hornsby,
NSW
2077
& Online
$130 (individual)
, 
$160 (couples)
Luciana Zeni
Psychologist, PsyBA General
Verified
I am passionate about supporting clients in their healing process through assisting them in learning more about themselves and developing new ways of coping with present and past challenges. I am a warm, supportive, caring, and compassionate psychologist and I believe each client is unique and therefore requires a tailored treatment strategy to achieve their therapy goals.
(02) 8403 0009
Office is near:
Hornsby,
NSW
2077
& Online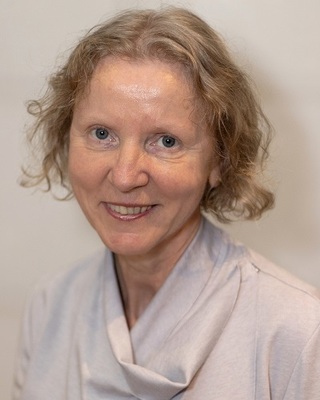 Agnes Starnawski
Counsellor, ACA-L2
Verified
Life is never a smooth sailing. It is full of ups and downs and sometimes nasty surprises. It might be difficult to think, sometimes, that things can get better. There may be troubles at work with boss or a co-worker, unsettled feelings around in-laws, difficulties in resolving issues with a partner, or even issues within yourself. As difficult as those issues may sound, it is possible to attend to them, and with the right help, to resolve them.
(02) 8074 5805
Office is near:
Hornsby,
NSW
2077
& Online
$80 (individual)
, 
$90 (couples)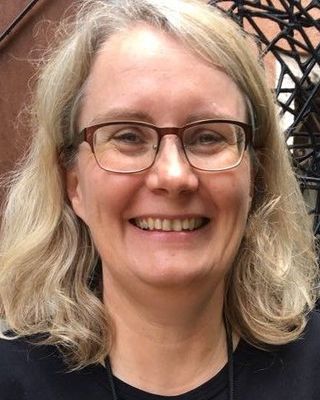 Sabine Luebben
Psychologist, PsychD, PsyBA - Clin. Psych
Verified
I am a clinical psychologist with 25 years of experience working with adolescents, adults and older adults and combine face to face and telehealth support to clients across Australia. My approach is grounded in providing a warm and respectful therapeutic relationship and working together collaboratively to accommodate your individual needs and goals. I draw on a variety of therapies including psychodynamic psychotherapy, attachment-based and relational approaches as well as DBT and mindfulness. I support clients with anxiety, depression, trauma, low self-esteem, relationship issues, and clients coping with life transitions.
(02) 8403 0804
Office is near:
Hornsby,
NSW
2077
& Online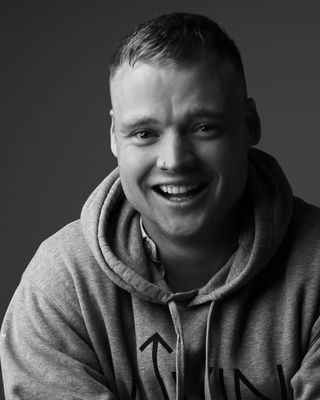 Find Reason Therapy
Counsellor, MA, PACFA
Verified
2 Endorsed
Do you ever struggle with how you see yourself and how you show up in relationships? Is something getting in the way of allowing you to meet your needs and connect with others? There is a road to finding value in yourself and an ability to be in healthy relationships when you take the step to put yourself first, increase your awareness and address your concerns. Find Reason Therapy creates a safe space to help you find the whole unique you with worth, values, and needs, guiding you to connect to stuck emotional pain in order to live a life with purpose and meaning.
(02) 9100 0013
Office is near:
Hornsby,
NSW
2077
& Online
Liz Crocombe
Counsellor, MC, PACFA
Verified
You're tired of feeling this way. There is a negative voice in your head, or uncomfortable feeling in your body that just won't go away; it takes up so much of your energy, making it hard to live the life you want. Perhaps you know you struggle with anxiety; or you don't use that word, but find yourself frustrated at an inability to have the relationships you want, are unable to reach for your goals, and are just so very tired of living with that gnawing, disabling sense of ill-ease in your chest or your gut. Counselling can help you grow through learning different ways of experiencing the world, and feeling deeply understood.
(02) 4307 5760
Office is near:
Hornsby,
NSW
2077
& Online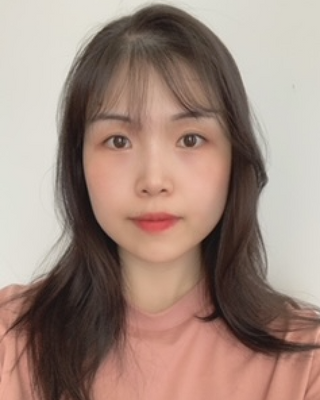 Judy Song
Psychologist, MA, PsyBA - Clin. Psych
Verified
I am a clinical psychologist. I am able offer therapy in Korean for those who need it. Telehealth option is available for people who struggle to attend in person. I work with adults and adolescents 13yo and above. I work with high school students with issues around study, motivation, friendship/relationship issues, peer pressure, family issues and exam anxiety (esp. Y11 and Y12). I ensure that school and family are involved as part of the treatment process. I understand everyone is different and value collaborative work to help meet client's needs.
(02) 8105 5946
Office is near:
Hornsby,
NSW
2077
& Online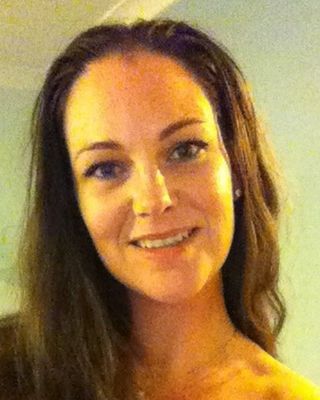 Stacey Admiraal
Psychotherapist, MA, ACA-L4
Verified
1 Endorsed
As a clinical psychotherapist/clinical counsellor/clinical supervisor, I keep it real! Practical support for adults, couples, children, families to facilitate healing and growth via raising their awareness of behaviours, feelings and thoughts which may impact their ability to function within the world, and experiment with new ways Clients often are surprised how calm and nurturing our environment is at Lifesort, which assists to support feeling safe to explore challenges such as trauma & abuse, domestic violence, relationship issues, parenting struggles, mental health, identity crisis, life transitions and spiritual emergencies...
(02) 7804 4995
Office is near:
Hornsby,
NSW
2077
& Online
$160 (individual)
, 
$180 (couples)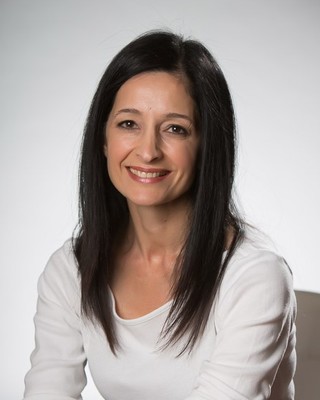 Nina Camitsis
Psychologist, MPsych, PsyBA General
Verified
As an achiever you find yourself stressed and overwhelmed. You know its important to practice self-care but increasingly you have found your mental health slipping. You're on the proverbial hamster wheel, feeling you've lost the capacity to meet the demands of competing roles at home and in the workplace. I am passionate about working with people in demanding work roles, be they professionals, entrepreneurs, or first responders. I also find deep value in working with clients who have identified the impact of the emotional trauma of their childhood in their current relationships and personal endeavours.
(02) 8776 3709
Office is near:
Hornsby,
NSW
2077
& Online
---
See more therapy options for Hornsby
---
Codependency Counsellors
Codependency is a personality style characterized by a need to constantly help others, especially one's primary partner, and especially a person who's addicted. Codependent people usually put aside their own needs in order to try to meet the needs of another person or other people