Counselling in Collaroy, NSW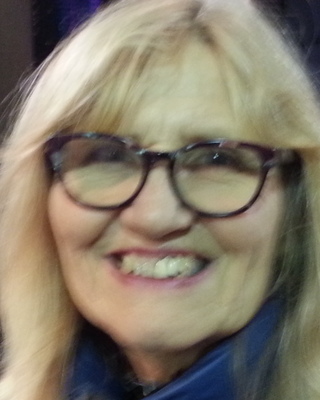 Christina Comely
Psychologist, PsyBA General
Verified
I am a psychologist working on the Northern Beaches in Sydney. I offer CBT based therapy including BULK BILLING with a Mental Health Plan from a GP for clients on CentreLink or otherwise financially limited. I also offer Religiously integrated CBT(RCBT) for clients who have a Christian or Jewish faith and want to use it as a strength in therapy. I have extensive experience with mental health issues, alcohol and other drug addictions, depression and anxiety. See Fb @SetFreePsychology for more.
(02) 9158 6630
Office is near:
Collaroy,
NSW
2097
& Online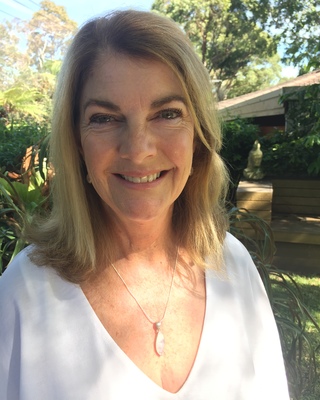 Sally Carlisle
Psychotherapist, PACFA
Verified
I am a compassionate, relatable and non judgemental therapist. I love the process of helping people to understand and overcome the complexities and challenges they face in their daily lives. I have over 30 years experience working as a mental health practitioner and psychotherapist, and 10 years experience as a meditation teacher, mindfulness practitioner and practising buddhist. I understand that every person is unique and requires a personalised approach to healing. Whatever changes or problems you are navigating, my priority is to create a warm and open space for you to share and work through your experiences.
(02) 8203 8733
Office is near:
Collaroy,
NSW
2097
& Online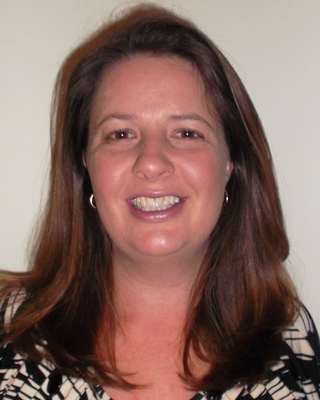 Vanessa Ereaux
Psychologist, PsyBA General
Verified
Vanessa Ereaux is a Registered Psychologist and Full Member of the Australian Psychological Society. She is also the founder of Purposeful Psychology and the mother of two children. Vanessa has worked as a Registered Psychologist since 1997 and has a passion for assisting people to live with dignity, the best life possible, no matter what their age or stage of life.
(02) 8776 3370
Office is near:
Collaroy,
NSW
2097
& Online
always flying psychology
Psychologist, PsyBA General
Verified
Highly interested in ADHD and High Performance Sports. I also support clients with Autism, Intellectual Disability, Specific Learning Disorders, Anxiety, Depression, in the background of Trauma Informed Practices. ADHD & Mental Health assessments. Life and ADHD Coach. Sports Psychology training with International Olympic Committee.
(02) 9158 6576
Office is near:
Collaroy,
NSW
2097
& Online
Sarah Beetham Psychotherapist
Counsellor, MA, PACFA
Verified
Sarah's task, as your therapist is to provide an environment that disrupts your current level of functioning and move you towards change and renewed progression. Clients come to counselling stuck and immobilized, unable to create something new in their lives. The repetition of stuck and unsatisfactory behaviours, thoughts and feelings is what leads most clients through my door. I utilise theoretical and practical interventions, through the observation of the client's discrepancies, mixed messages, conflict, and incongruity in the client's statements and behaviours within the counselling sessions.
(02) 8074 3973
Office is near:
Collaroy,
NSW
2097
& Online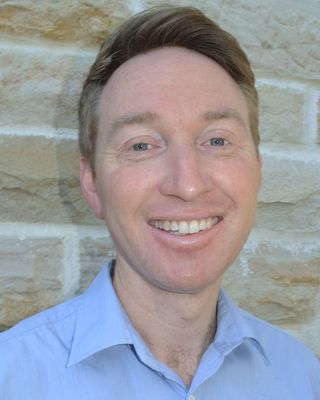 Brendan McNicholas
Psychologist, PsyBA General
Verified
We can all get stuck with personal challenges and sometimes we need to deal with significant difficulties that cause us genuine concern. This can impact the way we feel and function in our personal and professional lives. That's where I can help. I am a warm and empathetic psychologist with extensive counselling skills and clinical experience. I focus on establishing strong therapeutic relationships with my clients, enabling genuine conversations about your individual needs and challenges to take place. I combine evidenced-based treatments with a supportive and encouraging approach to improve your mental health and wellbeing.
(02) 8403 1919
Office is near:
Collaroy,
NSW
2097
& Online
Not accepting new clients
Hannah Boardman
I specialise in working with girls and women with Eating Disorders to achieve full recovery. This includes a holistic approach using a range of therapeutic models depending on the individual's needs ; Counselling, CBT, ACT, Cognitive Hypnotherapy, EMDR, EFT, Coaching. My clients and I work together as a team, which also involves creating a personalised between-session support programme. I want to ensure my clients feel fully supported at all times in order to address any challenges which arise. This includes ongoing communication, check-ins, tasks and guidance. I work with the person, not their label or diagnosis.
(02) 9100 0047
Office is near:
Collaroy,
NSW
2097
Not accepting new clients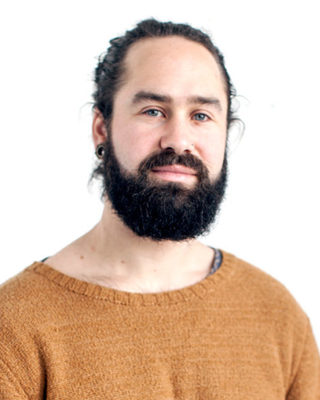 Josh Caple
I offer Transpersonal Counselling sessions to help you move through a wide range of the challenges of being human. In these sessions I draw upon tools from a range of modalities to support your journey of healing, growing, and thriving. In addition to talk therapy, this might include art therapy, breathwork, guided meditation & mindfulness techniques, creative writing/journaling, yoga therapy, or a range of other transpersonal process-based tools.
(02) 9158 6554
Office is near:
Collaroy,
NSW
2097
& Online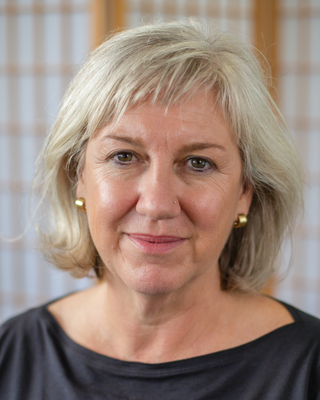 Jane Macnaught
Counsellor, PACFA
Verified
Overwhelmed. Stressed. Anxious. Exhausted. Overcome with grief. Feeling low in self esteem. Struggling. In pain & suffering. Lack of direction. Distressed. Panic. Numb. Disconnected. If you relate to any or many of these feelings then I may be able to help you move through these states to feeling more connected, empowered, happier, and energised to live a more wholehearted life.
(02) 9158 6747
Office is near:
Collaroy,
NSW
2097
& Online
Amanda Westphal
Counsellor, ACA-L1
Verified
Empowering overwhelmed Mums to reclaim their inner peace, ditch anxiety, and elevate their self-worth through counselling that transforms lives. Together, we'll uncover the root causes of your overwhelm and anxiety, and then develop effective strategies to overcome them. Say goodbye to the constant stress and guilt of Mum-life and hello to a renewed sense of balance and confidence. It's time to embrace the joy of motherhood and rediscover the vibrant, empowered woman within you.
(02) 6189 2773
Office is near:
Collaroy,
NSW
2097
& Online
Jo Roome
Psychologist, MPsych, PsyBA - Clin. Psych
Verified
I am a clinical psychologist who strives to improve the quality of life & well-being of the people I work with, using a compassionate, empathic & non-judgmental lens. My aim is to provide the most appropriate therapy in a collaborative way.
(02) 8403 0906
Office is near:
Collaroy,
NSW
2097
& Online
Vanessa Ereaux
Sarah Beetham Psychotherapist
Amanda Westphal
Patricia Kovacic
Vanessa Steele
Van Weelden Therapy
Clement Minds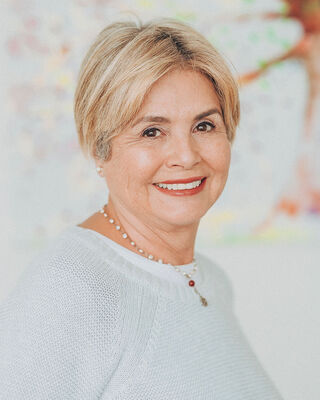 Patricia Kovacic
Psychotherapist, PACFA
Verified
I have many years of experience in mental health. I am passionate about health and wellness. My clients love the feeling of safety, comfort and confidentiality in my practice. Recovery from depression, trauma, PTSD or social anxiety is possible by learning strategies to manage overwhelming thoughts, feelings, and damaging behaviours. Once you familiarise yourself with your strengths, they can support your journey into a happier future. Through life experiences, I developed inner resources, resilience and self-care skills that helped me live happy and healthier. - The Essence of a Balanced Life - Book now: www.mindworksclinic.com.au
(02) 8403 0117
Office is near:
Collaroy,
NSW
2097
& Online
---
See more therapy options for
---
How can I find a therapist in Collaroy?
Search for nearby therapists or counsellors by inputting your city, town, or suburb; or postcode; or a provider's name into the search bar. From there, you can filter providers by the issues they treat, cost, insurance, gender, and other factors to find providers who are well-suited to your needs. To navigate between locations within the same country, enter a new city or postcode into the search bar.
Learn more about
how to find a therapist
.
Is online therapy a good option?
Therapy conducted
online
or over the phone can be just as effective as in-person therapy, as long as there is a strong alliance between the client and the therapist. To find a therapist who provides telehealth services to clients in your area, click "Online Therapy" on the directory homepage and search by your city or town or your postcode.
What's the difference between a psychologist, a therapist, and a counsellor?
Therapists, psychologists, and counsellors are all licensed mental health professionals. In many countries, psychologists have earned a doctoral degree. The terms "therapist" and "counsellor" are used somewhat interchangeably, but generally therapists offer longer-term, mental health care, while counsellors offer shorter-term care that may focus on one domain, such as marriage, career, or academic challenges.
What type of therapist is right for me?
Clients should consider factors such as insurance coverage and their primary reason(s) for seeking therapy to determine the type of professional best suited to their needs. Someone struggling with mental health challenges such as depression or anxiety, for example, may wish to seek out a clinical psychologist or therapist, while someone navigating career obstacles or marital upheaval may benefit from seeing a counsellor who can offer short-term, targeted support.
Is everyone in the Psychology Today Therapy Directory a licensed therapist?
The Psychology Today directory lists providers who offer legitimate mental health services to the public, including psychologists, psychiatrists, social workers, and counselors. Many have been licensed by the country where they practice; providers whose license or primary credential has been
verified by Psychology Today
are signified by a "Verified" symbol. Some clinicians or organizations provide services for which their state or country does not offer licenses, such as pastoral counselling. They may be selectively included without the "Verified" seal.
What type of therapy is right for me?
The
type of therapy
best suited to a particular individual depends on several factors, including their primary reason for seeking therapy, their preferred timeline (some therapy types last for a set number of sessions, while others are open-ended), and their personality and preferences—some may prefer a more structured approach. For many individuals, multiple types of therapy could provide a good fit.
Is online therapy cheaper than in-person therapy?
Many therapists charge the same amount for online therapy as they do for in-person therapy—though clients may still find this cost-effective if it cuts down on their transportation costs. Health insurance plans often offer equivalent coverage for online and in-person therapy; indeed, in many places, they are legally required to do so. Text-based or on-demand therapy apps may be cheaper than traditional one-on-one psychotherapy; however, the practice may be less effective and is not likely to be covered by insurance.