Counselling in 3777
View suburbs, cities and regions in 3777
Waitlist for new clients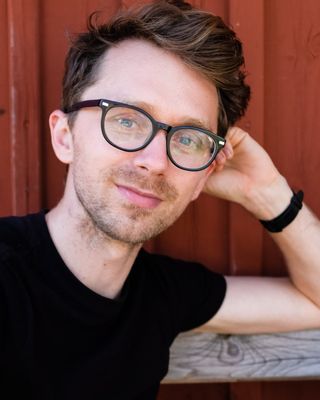 Max Milne
Hello, my name is Max and I am a trauma-informed counsellor and art therapist based in Healesville. I specialise in helping individuals overcome addictive behaviours and transform them into healthy coping mechanisms. My focus is on assisting individuals struggling with screen-based addictions such as video games, pornography, and social media. I use a mindfulness-based approach to help you understand and address the root causes of your addiction, working at your pace and following your lead to develop realistic and supportive strategies for positive change. Currently offering Telehealth.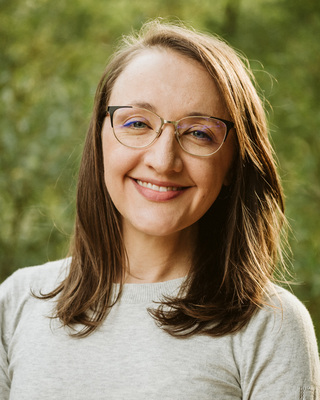 Iris Ravelle Lockyer
Psychologist, MPsych, PsyBA General
Verified
Iris is a counselling psychologist with a person-centred approach to therapy. She is passionate about working collaboratively with clients towards healing, growth, and wholeness. She is a non-judgemental therapist with a warm interpersonal style. Iris is an LGBTQIA+ affirmative and aware clinician.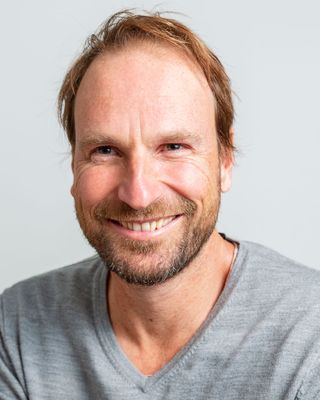 Grant Moon Psychotherapy
Psychotherapist, PACFA
Verified
Psychotherapy is not just a process of healing it also one of personal growth and awakening to a deeper and richer life. My focus is holistic meaning I work the whole person and enter into your world to help you make sense of your feelings and experiences. Most of our wounds are formed in our early developmental years and have a deep impact on our sense of self. Therapy creates a safe place to explore and more deeply understand these traumas and develop strategies to help liberate us from suffering.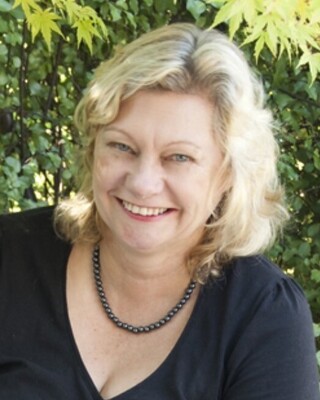 Yvonne Helen Wells
Counsellor, ACA-L1
Verified
My experience is in helping my clients obtain better relationships with partners, family and friends. Specifically I focus on such areas as emotional awareness, self-insight, higher emotional intelligence, emotional astuteness, attachment style awareness. An overarching goal for my clients is to, 'know thy self', where you begin and end in your relationships, who are you? What is the essence of who you are?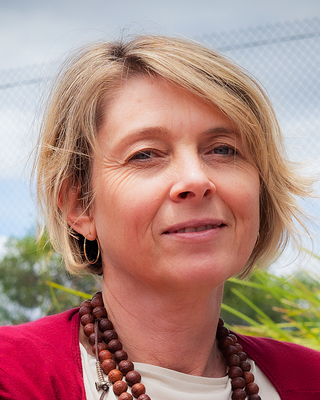 Michelle Menzel
Psychologist, PsychD, MAPS
Verified
Michelle is a Clinical Psychologist with 20 years experience treating depression, anxiety and eating/ body image disorders. She has also provided workshops and courses for General Practitioners and mental health workers. Her approach integrates cognitive-behavioural therapy, mindfulness-based therapies, schema therapy and hypnosis. She is warm and empathic, down-to-earth and practical, while keeping in mind the bigger picture to help her clients achieve optimal mental health and take charge of their lives. Michelle currently practices in Healesville and offers telehealth consultations.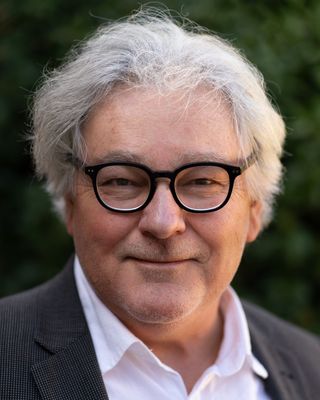 Charles Maddison
Clinical Social Work/Therapist, AMHSW
Verified
Many people sometimes struggle to understand their emotions and behaviour - maybe they get angry too easily, or become upset for no apparent reason. Other people are often well aware of why they need some mental health support, due to historical and / or current problems. I always ask clients: "What do you want to be different in your life when our work is done?" The client's answer may be specific or vague, surprising or long-known to them. Either way, I can help you answer those and many other questions - but only if you truly want to overcome the mental health challenges that stop you from behaving like the person you want to be.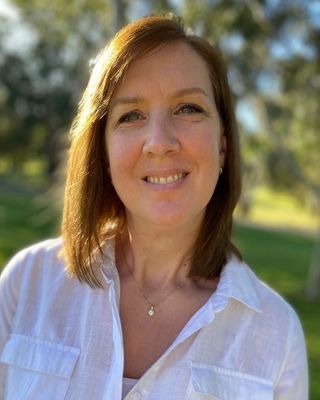 Adamas Wellbeing
Counsellor, ACA-L1
Verified
1 Endorsed
I want to see people be and achieve their very best by learning to overcome or manage the challenges that life inevitably throws at us. By understanding themselves and others, tapping into their strengths and adopting the right tools, I believe everyone has the potential to reach their goals and have meaningful relationships.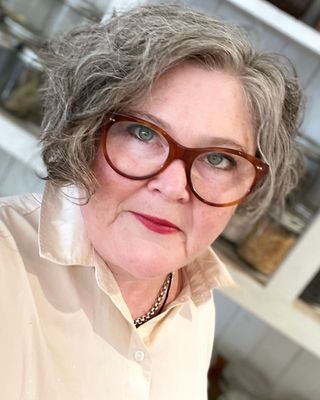 Rebecca Bramley
Counsellor, ACA-L2
Verified
1 Endorsed
Intuiti is an integrative practice grounded in a philosophy of person-centred care, recognising the individual wants and needs of each client. Connecting with our clients 'where they're at' is the starting point and primary goal of every interaction we have with them. We support our clients to live a life of inner and outer balance is our primary goal through alternate perspectives, and developing strategies for improved mental, emotional, and physical wellbeing.
Andrew Halim
Psychologist, MPsych, PsyBA - Clin. Psych
Verified
Hello, my name is Andrew and I am a Clinical Psychologist based in Melbourne, Australia. I provide telehealth psychology consultations to adult clients 18 years and up. I provide treatment and support for a range of difficulties including Depression, Anxiety, Trauma, Grief and Loss, Mood Disorders, self-esteem difficulties, and promoting overall mental health and wellbeing. As I am a Clinical Psychologist, you will get back a rebate of $131.65 from Medicare for each appointment, with referral from your GP.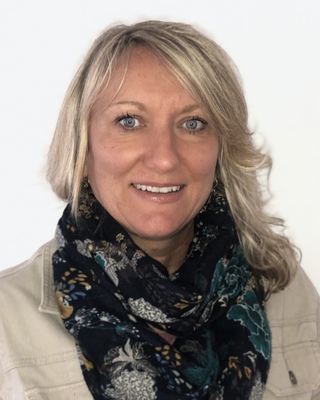 Karen Fisher
Psychologist, MPsych, PsyBA General
Verified
My name is Karen, I decided to pursue a career in psychology due to a strong interest in human behaviour and helping individuals improve their mental health and wellbeing. I have always been fascinated with the connection between mind and body, and how our emotional state effects our physical wellbeing.
Michele McCallum
Psychologist, MPsych, PsyBA General
Verified
I provide support for children, young people, adults, couples, and families for issues including: anxiety, depression, relationship challenges, eating disorders, ASD, school refusal, Substance use, grief and loss and carer support. I will work with you to identify challenges and strengths, to consider options and implement strategies suited to your needs.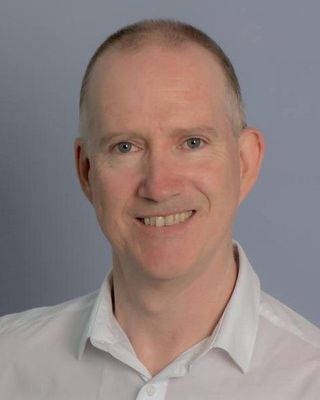 ---
See more therapy options for
---
What type of mental health professional is right for me?
How can I find a therapist in 3777?
Search for nearby therapists or counselors by inputting your city, town, or suburb; or postcode; or a provider's name into the search bar. From there, you can filter providers by the issues they treat, cost, insurance, gender, and other factors to find providers who are well-suited to your needs. To navigate between locations within the same country, enter a new city or postcode into the search bar.
Learn more about
how to find a therapist
.
---
Is online therapy a good option?
Therapy conducted
online
or over the phone can be just as effective as in-person therapy, as long as there is a strong alliance between the client and the therapist. To find a therapist who provides telehealth services to clients in your area, click "Online Therapy" on the directory homepage and search by your city or town or your postcode.
What's the difference between a psychologist, a therapist, and a counselor?
Therapists, psychologists, and counselors are all licensed mental health professionals. In many countries, psychologists have earned a doctoral degree. The terms "therapist" and "counsellor" are used somewhat interchangeably, but generally therapists offer longer-term, mental health care, while counsellors offer shorter-term care that may focus on one domain, such as marriage, career, or academic challenges.
---
What type of therapist is right for me?
Clients should consider factors such as insurance coverage and their primary reason(s) for seeking therapy to determine the type of professional best suited to their needs. Someone struggling with mental health challenges such as depression or anxiety, for example, may wish to seek out a clinical psychologist, psychologist or therapist, while someone navigating career obstacles or marital upheaval may benefit from seeing a counsellor who can offer short-term, targeted support.
Is everyone in the Psychology Today Therapy Directory a licensed therapist?
The Psychology Today directory lists providers who offer legitimate mental health services to the public, including psychologists, psychiatrists, social workers, and counsellors. Many have been licensed by the country or state where they practice; providers whose license or primary credential has been verified by Psychology Today are signified by a "Verified" symbol. Some clinicians or organizations provide services for which their state or country does not offer licenses, such as pastoral counseling. They may be selectively included without the "Verified" seal.
What type of therapy is right for me?
The
type of therapy
best suited to a particular individual depends on several factors, including their primary reason for seeking therapy, their preferred timeline (some therapy types last for a set number of sessions, while others are open-ended), and their personality and preferences—some may prefer a more structured approach. For many individuals, multiple types of therapy could provide a good fit.
---
Is online therapy cheaper than in-person therapy?
Many therapists charge the same amount for online therapy as they do for in-person therapy—though clients may still find this cost-effective if it cuts down on their transportation costs. Health insurance plans often offer equivalent coverage for online and in-person therapy; indeed, in many places, they are legally required to do so. Text-based or on-demand therapy apps may be cheaper than traditional one-on-one psychotherapy; however, the practice may be less effective and is not likely to be covered by insurance.