Counselling in 2107
View suburbs and cities in 2107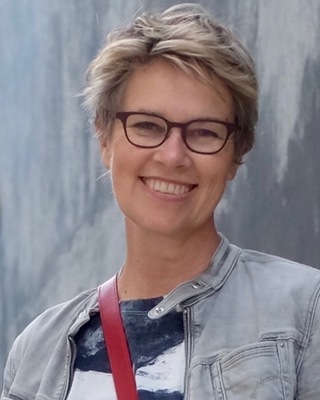 Gaby Mason
Psychotherapist, PACFA
Verified
I am a psychotherapist in private practice working online and in Sydney. I work with people on a range of issues including; anxiety and depression, trauma, childhood experiences of neglect, life transitions, and issues of substance abuse. I know how confusing and painful these experiences can be. Therapy can help you get your life back on track, help you gain a sense of stability, and a renewed sense of trust in yourself.
Rebecca Higgins
Psychotherapist, ACA-L4
Verified
My name is Rebecca Higgins, you may call me Bec. I am a Registered Clinical Counsellor, Psychotherapist. Life is not always easy and sometimes we need a gentle guiding hand to keep us on our path. I truly believe with the support of an experienced, focused and dedicated therapist, growth and healing is possible. We offer innovative recovery and treatment programs that have proven and lasting results. Our treatment programs include individually tailored recovery and treatment plans and support, intensive outpatient programs and group programs. We now offer all our treatment programs online. In short, your healing is paramount to me.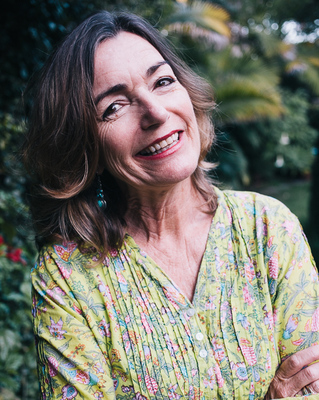 Amanda Helen Woolveridge
Psychotherapist, MSc, PACFA
Verified
Amanda Woolveridge Counselling helps provide psychological and emotional relationship support for individuals facing difficult problems or couples who are together but feel alone. Amanda Woolveridge Counselling is a private space that welcomes a diverse set of relationships looking for acceptance, guidance and support. Counselling can help you: understand your partner's feelings, resist the urge to criticise your partner, communicate your wants and needs more effectively, learn conflict resolution strategies, heal past wounds and resentment, reduce stress and anxiety, understand how your thoughts and feelings affect relationships.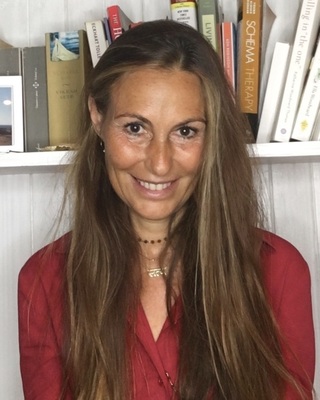 Gaia Maestri
Counsellor, PACFA
Verified
"The privilege of a lifetime is to become who you truly are" said Carl Jung. We are all born with unique gifts and potential. My believe is that, despite the trauma, loss and disappointments that you have suffered, you have the ability to heal and live a meaningful life. I love working with people that are committed to change and are ready to embark on a journey of self-discovery and healing. I consider it a privilege to be part of such a precious process and I offer my full commitment and genuine care to each client I work with. I help people to recover from substance abuse issues, trauma, depression, anxiety and life transitions.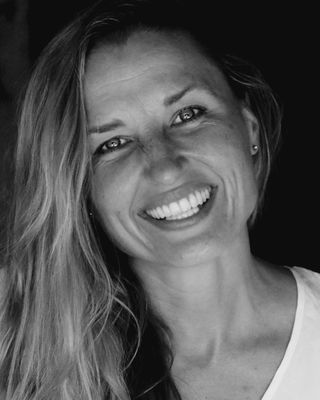 Nicola Unite
Counsellor, MA, PACFA
Verified
Sometimes things feel like they are too hard. Sometimes we may feel like we are 'stuck' because of a challenging situation or from a past pattern of behaviour that doesn't seem to let us go. Sometimes our thoughts seem to go around and around and take control of our actions. Sometimes, we just don't know which direction we need to head in, or want to head in, and why. These transitions in life need some time to process. And sometimes it feels like nobody understands us and we just need someone to talk to and to find a bit of grounding and presence.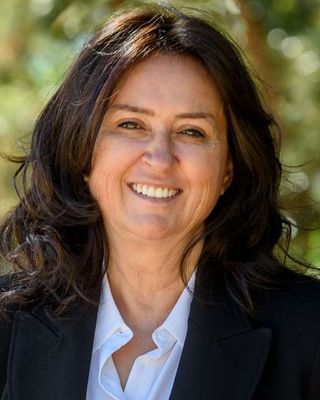 Arzu Aksu Chapman
Counsellor, ACA-L2
Verified
Within the vast tapestry of clients seeking support, my ideal individuals encompass a diverse spectrum of challenges. From the intricate realm of ADHD to the delicate intricacies of relationships, I embrace the opportunity to assist those facing these issues. Additionally, I have the privilege of working with individuals across a range of concerns. Together, we'll navigate the complexities of their unique struggles, helping them achieve a greater sense of well-being and fulfillment. Let's embark on this empowering journey together!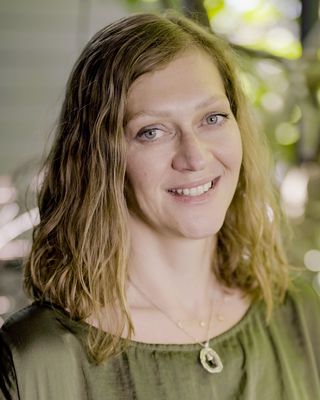 Joanna McCormick
Counsellor, MA
Verified
1 Endorsed
What's the meaning and purpose of life? Who am I? What is my place in the world? - are you asking yourself those questions and feeling at a loss, unable to find answers? Or perhaps you're out of touch with yourself and feeling stuck, anxious or depressed, not living your authentic life. Maybe you're yearning to find peace - both within yourself and in relationships with others. It is my belief that it's how we approach challenging times that can become a unique and precious opportunity to discover the deeper workings of life, an opportunity to find strength and resilience, and perhaps even redefine life's meaning and purpose.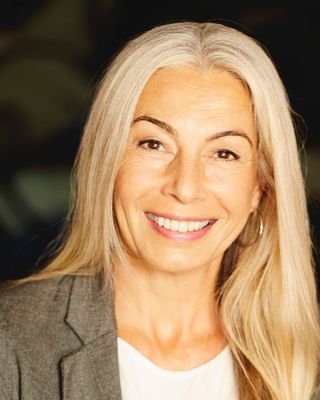 Vanessa Steele
Counsellor, ACA-L4
Verified
2 Endorsed
Do you feel 'stuck' and overwhelmed, anxious or in emotional pain? Perhaps you know it is time to make changes, to create more harmony and connection in relationships, both with yourself and others? With care and empathy, and at your pace, we can explore your experiences, take apart the messy knot of problems, identify your strengths and options - and develop strategies to reach your goals. I also work with couples to repair ruptures and build loving, secure partnerships. When you feel ready to heal from pain, fear, shame, resentment, anger or grief that is getting in your way, and get 'unstuck', call me and we can get started.
Sarah Beetham Psychotherapist
Counsellor, MA, PACFA
Verified
Sarah's task, as your therapist is to provide an environment that disrupts your current level of functioning and move you towards change and renewed progression. Clients come to counselling stuck and immobilized, unable to create something new in their lives. The repetition of stuck and unsatisfactory behaviours, thoughts and feelings is what leads most clients through my door. I utilise theoretical and practical interventions, through the observation of the client's discrepancies, mixed messages, conflict, and incongruity in the client's statements and behaviours within the counselling sessions.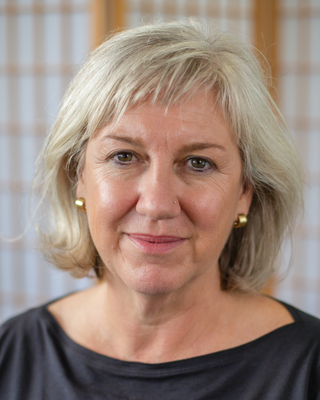 Jane Macnaught
Counsellor, PACFA
Verified
Overwhelmed. Stressed. Anxious. Exhausted. Overcome with grief. Feeling low in self esteem. Struggling. In pain & suffering. Lack of direction. Distressed. Panic. Numb. Disconnected. If you relate to any or many of these feelings then I may be able to help you move through these states to feeling more connected, empowered, happier, and energised to live a more wholehearted life.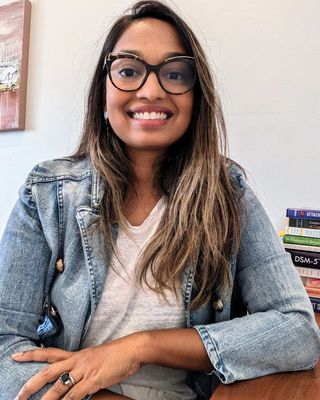 Amanda Moore
Counsellor, MA, ACA-L2
Verified
Are you struggling with managing your emotions? Do you feel overwhelmed with life at times? Is it difficult for you to ask for what you need? Are you experiencing difficulty in your relationships? Do you feel like you are not being heard? Are you new to parenthood and need some guidance? I can help you manage anxiety and depression, or help with building self-esteem and resilience, and manage the struggles that might stem from situational difficulties and life changes. You will be met with a warmth, in a safe, non-judgemental environment.
Rebecca Higgins
Nicola Unite
Vanessa Steele
Sarah Beetham Psychotherapist
Amanda Westphal
Amanda Westphal
Counsellor, ACA-L1
Verified
Empowering overwhelmed Mums to reclaim their inner peace, ditch anxiety, and elevate their self-worth through counselling that transforms lives. Together, we'll uncover the root causes of your overwhelm and anxiety, and then develop effective strategies to overcome them. Say goodbye to the constant stress and guilt of Mum-life and hello to a renewed sense of balance and confidence. It's time to embrace the joy of motherhood and rediscover the vibrant, empowered woman within you.
Alan Geoffrey Stokes
Counsellor, PACFA
Verified
Appointments available now! Taking new patients. I can help because we all lose our way at times. Forget who we are. Lose touch with what makes us strong and our life worthwhile. Perhaps it's time to find yourself again. I am a qualified therapist, mental health trainer and crisis supporter. I will listen, support and guide you when you want. You decide how. You might like to meet at my Balmain or St Leonard's rooms, online, or at a beach or park near you.
---
See more therapy options for
---
How can I find a therapist in 2107?
Search for nearby therapists or counsellors by inputting your city, town, or suburb; or postcode; or a provider's name into the search bar. From there, you can filter providers by the issues they treat, cost, insurance, gender, and other factors to find providers who are well-suited to your needs. To navigate between locations within the same country, enter a new city or postcode into the search bar.
Learn more about
how to find a therapist
.
Is online therapy a good option?
Therapy conducted
online
or over the phone can be just as effective as in-person therapy, as long as there is a strong alliance between the client and the therapist. To find a therapist who provides telehealth services to clients in your area, click "Online Therapy" on the directory homepage and search by your city or town or your postcode.
What's the difference between a psychologist, a therapist, and a counsellor?
Therapists, psychologists, and counsellors are all licensed mental health professionals. In many countries, psychologists have earned a doctoral degree. The terms "therapist" and "counsellor" are used somewhat interchangeably, but generally therapists offer longer-term, mental health care, while counsellors offer shorter-term care that may focus on one domain, such as marriage, career, or academic challenges.
What type of therapist is right for me?
Clients should consider factors such as insurance coverage and their primary reason(s) for seeking therapy to determine the type of professional best suited to their needs. Someone struggling with mental health challenges such as depression or anxiety, for example, may wish to seek out a clinical psychologist or therapist, while someone navigating career obstacles or marital upheaval may benefit from seeing a counsellor who can offer short-term, targeted support.
Is everyone in the Psychology Today Therapy Directory a licensed therapist?
The Psychology Today directory lists providers who offer legitimate mental health services to the public, including psychologists, psychiatrists, social workers, and counselors. Many have been licensed by the country where they practice; providers whose license or primary credential has been
verified by Psychology Today
are signified by a "Verified" symbol. Some clinicians or organizations provide services for which their state or country does not offer licenses, such as pastoral counselling. They may be selectively included without the "Verified" seal.
What type of therapy is right for me?
The
type of therapy
best suited to a particular individual depends on several factors, including their primary reason for seeking therapy, their preferred timeline (some therapy types last for a set number of sessions, while others are open-ended), and their personality and preferences—some may prefer a more structured approach. For many individuals, multiple types of therapy could provide a good fit.
Is online therapy cheaper than in-person therapy?
Many therapists charge the same amount for online therapy as they do for in-person therapy—though clients may still find this cost-effective if it cuts down on their transportation costs. Health insurance plans often offer equivalent coverage for online and in-person therapy; indeed, in many places, they are legally required to do so. Text-based or on-demand therapy apps may be cheaper than traditional one-on-one psychotherapy; however, the practice may be less effective and is not likely to be covered by insurance.