CHOICE ARCHITECTURE ON WHEELS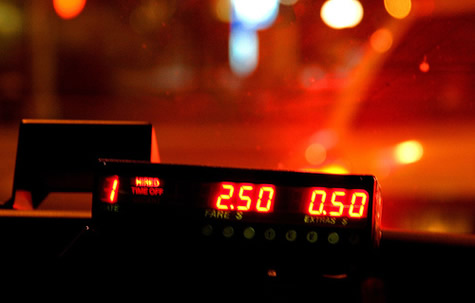 I was in a cab in Houston some years ago. The driver said that he did not like it when people paid by credit card, claiming that if the card turned out not to be good, it was his loss. I never really understood this. Perhaps in Houston they used the old-fashioned schoonk-schoonk credit card readers that don't approve the card first?
One would have thought the drivers would appreciate having less cash on hand, giving people less reason to rob them.
New York City cabs now have credit card readers and touch-screen computers in the back. They present the passenger with preconfigured tip options, which start at 15%. The passenger can enter his or her own tip, but this requires more typing. What does this do to the amount people tip? The data are in. It turns out that the cabbies get bigger tips when cards are used.